Junior High "News To Know"
WELCOME
Mr. Bryan Skrzyniecki, Assistant Principal
Sports News
Physicals for sports will be available Tuesday, July 25th 5:00PM-6:30PM

Contact Rossford High School for Information
Schedule Pick Up
8th Grade Tuesday, August 15th 8:00AM-3:00PM
7th Grade Thursday, August 17th 8:00AM-3:00PM
6th Grade Orientation
Wednesday, August 16th in High School Auditorium
Doors will open 5:30PM
6th Grade First Day of School August 23rd
7th & 8th Grade First Day of School August 24th
School Begins 7:45AM
School Ends 2:39PM
First Bell rings at 7:40AM
Rossford Jr. High Newsletter
Click the following link to view:
/vnews/display.v/SEC/Rossford%20Junior%20High%7CNewsletters
###########################################################################################
If you have a student who attended a school in the Rossford School District last year and have not completed your on-line back to school forms, we would appreciate it if you would take action and complete these forms as soon as possible. These forms are located in the Parent Portal located on the district's website at www.rossfordschools.org.
If you do not have a Parent Portal account, please contact your school secretary for assistance.
If you do not have access to the Internet, please call 419-662-3051 extension #2 to schedule an appointment to complete the process on a computer at our Administrative Offices at Indian Hills located at 401 Glenwood Road in Rossford.
Thank you for your attention to this matter.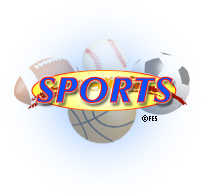 SUPPORT JR. HIGH ATHLETES
GO BULLDOGS
Sign up for Ohio's new parent texting service
A new texting service from the Ohio Department of Education now gives parents another way to stay up to date on education news and resources. Go to the department's website at education.ohio.gov and enter the words text alerts in the search box. This will take you to a Web page where you can sign up to receive periodic texts on topics you choose. The texts include ideas for families with elementary, middle or high school students; information on school choice scholarships; facts on how your child can earn free college credit in high school; and information on earning a high school diploma after the age of 22. You can limit your choices to only the topics that interest you. Sign up today!
NO SCHOOL DATES
2017-2018
Parent Boosters Board Members
TBA
Please sign up for Parent Boosters Remind
Meetings and Events
Text @rjhspan #81010

If you are unable to provide for your family during the holiday season, please contact this local parrish by Friday, November 6th. Call All Saints Parrish Office @ 419-666-1393 and give your name and contact number.
Rossford Junior High School -- Answers to Frequently Asked Questions
How much are the school fees?
Grade 6 - $45.00
Grade 7 - $45.00
Grade 8 - $45.00
What sports are available at the Junior High?
For grades 7 and 8, there is football, volleyball, cross country, cheerleading, girls' basketball, boys' basketball, wrestling, wrestlerettes and track and field. There are no league sports available for 6th graders.
What do I need to do if I want my child to participate in fall sports?
You will need to stop by the Junior High Office to pick up an Athletic Packet. The packet will give you the practice schedule as well as all forms that need to be completed prior to trying out. Students who do not have a completed physical may not try out or participate in athletics.
How will I know what bus to take?
The Rossford Record goes out to every household in early August with this information. You may also call transportation at 419-666-8695.
*********************************************************************


Assistance

Please contact one of the organizations if you need help.

If you live in the Zip code 43551,
Operation Bread Basket/Perrysburg Christians United
419-872-8859 (Press 1)

Any zip code, Salvation Army 419-241-8231

****************************************************************************************************************************
BOX TOPS FOR EDUCATION
Earn cash for our school by bringing in your General Mills Box Tops! The program has been expanded to include an online shopping network, a Visa credit card and the Box Tops coupons. For more information: www.boxtops4education.com
There is a container in the school office where you may deposit your box tops! We'll be collecting them all year
Thank you parents for saving Boxtops for our school!
*****************************************************************************************************************************
The U. S. Department of Agriculture prohibits discrimination against its customers, employees, and applicants for employment on the bases of race, color, national origin age, disability sex, gender identity, religion, reprisal and where applicable, political beliefs, marital status, familial or parental status, sexual orientation, or all or part of an individual's income is derived from any public assistance program, or protected genetic information in employment or in any program or activity conducted or funded by the Department. (Not all prohibited bases will apply to all programs and/or employment activities.)
If you wish to file a Civil Rights program complaint of discrimination, complete the USDA Program Discrimination Complaint Form, found online at http.//www.ascr.usda.gov/complaint filing cust. html, or all of the information requested in the form. Send your completed complaint form or letter to us by mail at U.S. Department of Agriculture, Director, Office of Adjudication, 1400 Independence Avenue, S.W. Washington, D.C. 20250-9410, by fax (202) 690-7442 or email at program.intake@usda.gov.
Individuals who are deaf, hard of hearing or have speech disabilities may contact USDA through the Federal Relay Service at (800) 877-8339, or (800) 845-6136 (Spanish).
USDA is an equal opportunity provider and employer.